19 Dec 2020
Posted by Mikaela
This post may contain affiliate links. If you go through them and make a purchase, I may earn a penny. Don't worry, it won't cost you any extra, but will surely light up our travel journey!
Are you looking for amazing things to do around Myeongdong and Jung-gu for your visit to Seoul? Many tourists voted Myeongdong as the number one tourist area in Seoul with fun attractions and unique activities. With this, travelers (especially first-timers) often choose it as their accommodation to stay in the center of Seoul. As expected from the shopping haven and tourist center in downtown Seoul, many activities are here (aside from shopping) through day and night.
There are two parts of this post. First, are amazing activities and attractions you can visit in Jung District (iconic landmarks and markets), and the second part will focus on the must-do activities and experiences in Myeongdong.
Things To Do Around Jung District
1. Complete your History and Culture Tour
As we have covered from this post, Jung-gu is the central district in Seoul. Together with Jongno-gu, they offer a lot of cultural sites and symbols of Korea that first-timers should include in their itinerary. After finishing your Jongno District exploration, you can visit Toxigenic Palace, Dongdaemun Gate, Sungnyemun Gate, and Namsangol Hanok Village to get the full cultural and historical tour you can get in Seoul. Read more about the Jongno District on the following links below.
READ MORE: JONGNO-GU AS THE HEART OS SEOUL (PART 1)
MUST VISIT SITES AND CULTURAL LANDMARKS IN JONGNO-GU (PART 2)
MUST-VISIT SITES AND POINTS OF INTEREST IN JONGNO-GU (PART 3)
11 BEST THINGS TO DO IN JONGNO-GU, SEOUL, SOUTH KOREA
2. Explore the Dongdaemun Design Plaza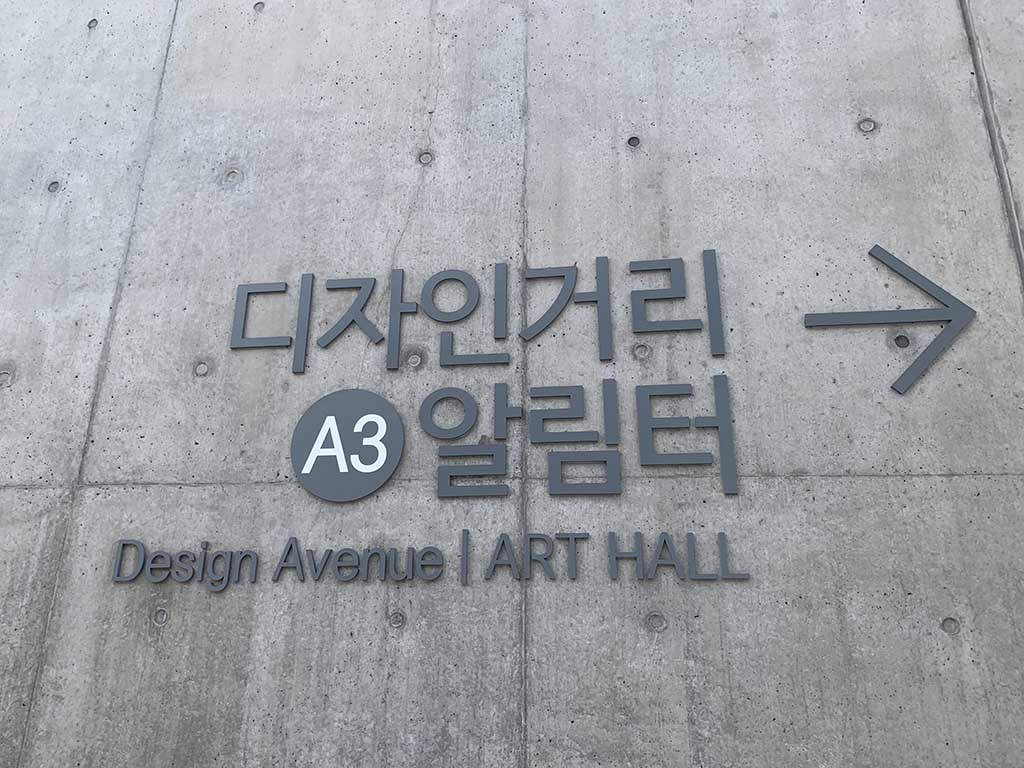 Another must-visit site in Jung District is the Dongdaemun Design Plaza or DDP, especially if you are into arts, culture, or you want to appreciate architectural designs. Many art exhibitions, events, and gatherings are here that feature different aspects of Seoul's charm. Aside from attending events, you can also explore its premises and the famous rose garden at night.
3. Dongdaemun Fashion Town
Still, at Dongdaemun, you can enjoy a 24/7 shopping district in Seoul after visiting DDP. Dongdaemun Fashion Town is well-known because of major shopping malls such as the Migliore and Doota mall that welcomes shoppers any time of the day! Here, you can find the latest fashion trends and original designs made by talented designers.
4. Seoul Bamdokkaebi Night Market (behind DDP at night)
Have you heard of Bamdokkaebi Night Market? It is a unique night market experience held in different parts of Seoul. You can catch the Bamdokkaebi Night Market behind the DDP at night and enjoy various food trucks, performances, and events there.
5. Have a peaceful walk in Namsan Park and take the Healing Path around the N Seoul Tower
If you want to chill out from the busy city and tourist attractions, you can have a peaceful walk in Namsan Park and take the Healing Path going to the N Seoul Tower. Namsan Park is a local's favorite for unwinding and doing recreational activities such as walking, picnicking, or reconnecting with nature (Mt. Namsan).
6. Enjoy the 360 Panoramic View at the N Seoul Tower
Another amazing thing to do around the Jung District is to visit the N Seoul Tower for an eye-filling experience of the city's 360 panoramic views at the top of Namsan Mountain. The tower offers different activities inside, including the 3D experience, observatory deck, and some romantic spots for couples.
7. Stroll at Seoullo 7017 at Night
Seoullo 7017 is a pedestrian overpass transformed into a floating park to promote tourism and ecological plans in Seoul, South Korea. The overpass has many cafes, gardens, and souvenir shops. It is also connected to many iconic landmarks in Jung District, such as the Namdaemun Market and Hanyangdoseong Seoul City Wall.
8. Eat Tteokbokki in Sindang-dong Tteokbokki Town
Indulge with Tteokbokki at Sindang-dong Tteokbokki Town. The famous street food is made from glutinous rice, together with fish cakes, vegetables, and a sweet, yet spicy sauce called gochujang. Eat from different restaurants as they offer different sauces and flavors.
9. Experience local life at the Namdaemun Market
Namdaemun Market is a traditional market and is one of the largest retail markets in Seoul, South Korea 10, 000 shops available all day long. Since the market is popular for wholesale, you can feel the lively ambiance of the place with many locals showing their daily life. This is a great opportunity to shop, mingle, people watch, or eat.
10. Make your Korean dishes at K-Style Hub
Speaking of food, why not make your food experience on another level by making your Korean dishes? You can make your bulgogi, bibimbap, and experience other aspects of arts and culture here as well.
Things to Do in Myeongdong
1. Visit the Myeongdong Cathedral
Myeongdong Cathedral is the first Gothic-style church in Seoul, South Korea. Its location is very ideal as a side-trip when you're around the Myeongdong area. Many tourists admire its exterior architecture that shows off sophistication, and its interior considered as mastery of the art.
2. Shopping-spree at Myeongdong Shopping Street
Myeongdong is the shopping haven for tourists, as many department stores and retailers are around the area. Fashion trends, cosmetics, or even fan merchandise of your favorite band are all here. Plus, you can enjoy great deals and avail of items that are tax free!
3. Feast yourself with different street food
Aside from spending money on material goods, you must eat the different street foods in Myeongdong. You can find various food like bunggeo-pang, tteokbokki, bibimbap, mandu, hotteok, and more to satisfy your hunger.
4. Watch local artists in Myeongdong streets
You may wonder if there is something you can do without actually spending in Myeongdong. Among these are watching talented artists perform along the streets of Myeongdong. Many of them are young people trying to share their passion with big crowds, and you can support them through social media. Up to this day, I stay updated with their works via social networking sites (SNS).
5. Get the best exchange rate at Myeongdong
Last on our list of things to do in Myeongdong area is getting the best exchange rate for your money. Myeongdong is the best place to convert your money because they offer a great currency exchange rate in Seoul. So, if ever you need to get some cash, keep in mind that Myeongdong is your friend.
18 responses to "15 Amazing Things to Do in Myeongdong and Jung-gu, Seoul (Day and Night)"