29 Aug 2020
Posted by Mikaela
Visiting museums in Seoul is a great activity to show a deeper level of appreciation for South Korea. As we all know, South Korea is a country with a rich culture. With this, learning through artifacts, history, and artworks is a great idea while you're around Seoul.
What's admirable about South Korea is their promotion and preservation efforts to instill nationalism and make their story known globally. In this way, all visitors could appreciate their achievements. We can only imagine how this country that started with nothing became one of the highly developed countries in the world. How much more could they become, right?
So here's the list of 9 must-visit museums in Seoul, South Korea.
9 Museums in Seoul for Art, Culture, and History
National Museum of Korea
(History, culture, and art)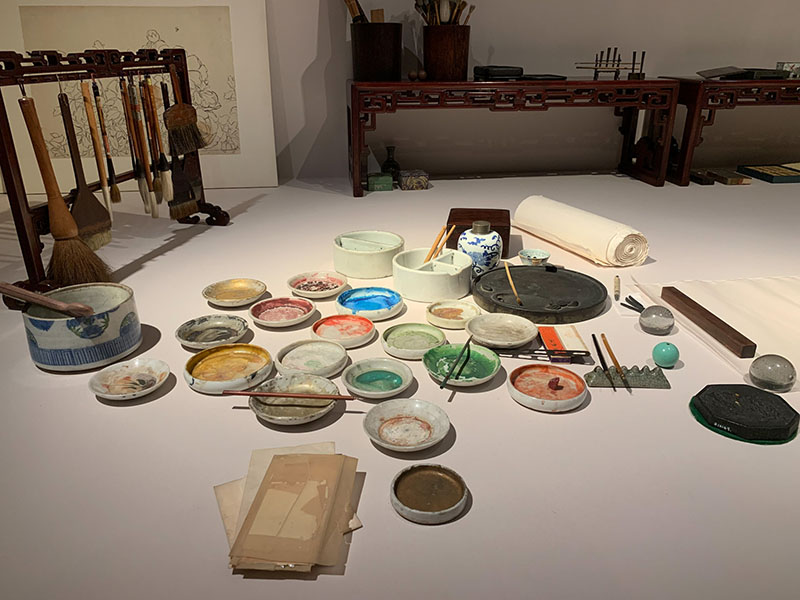 The National Museum of Korea is the go-to museum if you want to have a glimpse of everything about Korea in one go. It opened in 1945, shortly after Korea gained their independence from the Japanese. From the earliest accounts of their culture, reign, paintings, photographs, and writings, this museum has it all! It is the largest museum in South Korea, housing 220,000 artifacts from the prehistoric reign flourish of the Joseon dynasty until its end. It is a symbol of close ties within regions of the Korean peninsula as it displays pieces from different parts of the peninsula. This gives light to the distinct culture and discipline in Korea, and the influences that came from other countries. 
You can explore the National Museum of Korea with ease as it has a great management system. The museum has exhibition halls such as
(1F) Prehistory and Ancient History Gallery; Medieval and Early Modern History Gallery.
(2F) Calligraphy and Painting Gallery; Donations Gallery.
(3F) Sculpture and Crafts Gallery; Asia Gallery
You can enjoy a visit to this museum for FREE except for planned exhibitions.
Location: 137, Seobinggo-ro, Yongsan-gu, Seoul.  
Museum of Modern and Contemporary Art (MMCA)
(Artworks in the modern and contemporary era of renowned artists)
The Museum of Modern and Contemporary Art (MMCA) is a highly recommended museum for those who have an eye for art. This museum has four branches (Gwacheon, Deoksugung, Cheongju, and Seoul) in which, Seoul is the newest one. MMCA Seoul focuses on the global presence of contemporary art through its facilities and the promotion of notable artists worldwide. The museum is well-equipped in exhibiting artworks ranging from different forms such as installations, performances, and more through libraries, theater, and multipurpose halls.
MMCA was the most memorable museum for me as it satisfied my eyes with a wide collection of artworks made by talented artists around the world. They also have art sessions that you could take part in if you want to learn art techniques as part of their program.
The admission fee is 4,000 KRW except for every last Wednesday of the month (culture day).
Location: 30, Samcheong-ro, Jongno-gu, Seoul
National Palace Museum of Korea
(Artistic and cultural legacy of Joseon dynasty and the Korean imperial court)
Another one of the must-visit museums in Seoul is the National Palace Museum of Korea. With a massive collection of 20,000 artifacts and royal treasures, it is undoubtedly a pride of Korean culture. These artifacts came from the Gyeongbokgung, Changdeokgung, Changgyeongung Palaces, and Jongmyo Shrine during the Joseon era where the royal family lived. Fourteen of the national treasures of South Korea are in the Palace Museum, near the Gyeongbokgung Palace and Gwanghwamun Gate. You may enter this museum for FREE.
Location: 12, Hyoja-ro, Jongno-gu, Seoul
National Folk Museum
(Culture of Korean people and history of traditional life)
The National Folk Museum has 98,000 artifacts mainly composed of household or daily life materials used by Korean people from prehistoric until 1910 (end of the Joseon dynasty). The architecture of the museum is well-known as it is made from the Korean traditional style pagodas. It's a museum you must go to if you're interested in the Korean way of life and their philosophies. You can visit this museum for FREE.
Location: 37, Samcheong-ro, Jongno-gu, Seoul
Seodaemun Prison History Hall (Seodaemun Independence Park)
(Commemoration of Korean patriots and the historical significance to Korea's independence)
The Seodaemun Prison History Hall is where Korean patriots and independence movement activists were held captured during the Japanese colonization. With a land area of 29, 216 m2, it has seven preserved buildings where gruesome tortures and executions took place. Today, it commemorates the sacrifices and patriotism of the Koreans who fought bravely for independence. This independence park serves as an educational attraction to the locals and foreigners of what they've been through and learned from the past. 
I would recommend this museum to better appreciate the efforts of South Korea to learn from their past and live on. A true proof that the past makes us who we are in the present and directs us to who we are in the future. 
Location: 251, Tongil-ro, Seodaemun-gu, Seoul
War Memorial of Korea
(Preservation of materials used in the Korean War and moral education)
The War Memorial of Korea is a museum that showcases 33,000 artifacts used during the war. They made this museum to educate people about the moral and historical value of the war in present-day Korea. It covers the beginning of the Korean war, the progression, and how they reached a truce for peace.
In history, the Philippines is one country that recognized Korea and offered help during the war with 7, 420 soldiers from 1950 to 1955. As a Filipino, it's a great attraction to include on your itinerary to commemorate our Filipino soldiers who fought during those times.  
You can visit this museum for FREE.
Location: 29, Itaewon-ro, Yongsan-gu, Seoul
Dongdaemun Design Plaza
(Architecture, arts, and design)
The Dongdaemun Design Plaza or DDP is an iconic architectural landmark in the heart of Dongdaemun. It is a frequent venue of exhibitions, fashion shows, conferences, and other art-related events and gatherings. Aside from its architectural design, it has an art hall and museum which features Korean design and global trends. 
Location: 281, Euljiro, Jung-gu, Seoul (Euljiro 7-ga)
RELATED: 22 FREE THINGS TO DO IN SOUTH KOREA
Leeum Samsung Museum of Art
 (Architecture, traditional and contemporary art)
Leeum Samsung Museum of Art was founded by Lee Byeong-Cheol (founder of Samsung). The museum features a wide collection of traditional and contemporary artworks of Korean and international artists, mostly owned by the founder. This museum is a space where Korean national treasures with high historical value are preserved and continuously being accumulated. Furthermore, the building was made by three respected architects who successfully integrated art, architecture, and nature. 
Location: 60-16 Itaewon-ro 55-gil, Hannam 2-dong, Yongsan-gu, Seoul
Cheonggyecheon Museum
(Restoration of Cheonggyecheon stream, urbanization, and plans)
If you want to escape the city without going far, you must visit the Cheonggyecheon Stream and its museum. The Cheonggyecheon Museum has all information about the Cheonggyecheon Stream, its restoration, and plans for the future. 
Visiting museums are convenient to have a glimpse of the past, reality of the present, and valuable insights for the future. What's your favorite museum in Seoul? Comment down below!
7 responses to "9 Must-Visit Museums in Seoul for Art, Culture, and History"