16 May 2020
Posted by Mikaela
After hearing the sounding name of the Ilocos region as a good road trip destination in the north, I've witnessed its distinct beauty with my own eyes as we drive through the long highways that lay beside the West Philippine Sea. As the restlessness of the sea waves comforted my wanderlust, I didn't expect much from this province to reveal its heritage. But then, I was wrong.
Welcome to another episode, The Low Maintenance Traveler goes local traveling. Today, let's road trip to Ilocos.
With our current situation (Covid-19 pandemic), we must follow the safety measures and regulations regarding international and local tourism. This article does not intend to encourage you to travel soon without proper authorization from the Philippine government. Instead, use this as a learning material and reference for future use. You can bookmark this site or share on your social media platforms. Until everything goes back to normal, let's support our local tourism!
Ilocos Province
The province is located at the northwestern part of Luzon, making it a superb place for a road trip. It's known as the home of much cultural heritage, including the UNESCO World Heritage Site: the St. Augustin or Paoay Church. Originally, it's part of the Cordillera region—the landlocked region in Luzon, highly recognized by its mountainous topography.
Ilocos Sur and Ilocos Norte have its own charm that separates them among the others. The beach, falls, rock formations, and cultural sites make it a deserving place to visit.
Ilocos Province Road Trip Route
Initially, we're supposed to commute going to Ilocos for our trip (3 days and 2 nights). That way, we won't be spending much on gas and just follow an itinerary in exploring the region. After many considerations, we've decided at the last minute to make it a road trip. This enabled us to DIY our itinerary, focusing on locations we find interesting (which is better for us because we hate following strict schedules) without being restricted by time.
The 10-hour drive from Manila isn't easy, so we hit the road a day early and rested in Pampanga (house of my grandmother). We did this to lessen the kilometers we had to drive (we're from Laguna) the actual day.
Day 1: Long Drive to Ilocos Sur
From Pampanga, we took the SCTEX, TPLEX, and MacArthur Highway route. It's a relatively simple route to follow, even for first-timers (like us). Waze was there to guide us.
Every 2 hours, we stop by a near gas station since we can't be on the road for too long. Resting is very important in taking lengthy drives. Thus, use that time to ensure everything is going well, such as checking your gas, tires, or relieving yourself. Remember, your comfort is the top priority. We're all going to make it to our destination.
We arrived at Vigan around 4:30 pm. After checking in at the hotel and washing up, we walked on the streets of Calle Crisologo. What's good about using Vigan as your first destination is that you can do many things at night. Unlike when you choose Pagudpud and Laoag as your primary location, you won't be able to maximize your time during the evening. Plus, the hotel is cheaper, starting from 2,000 pesos a night.
Day 2: Vigan, Burgos, Pagudpud and Bangui
The second day, we left our hotel early and start driving from Ilocos Sur to Ilocos Norte. Along the way, we visited the Bantay Bell Tower, Cape Bojeador Lighthouse, Saud beach, Blue lagoon, Patapat Viaduct, and Bangui windmills farm.
One thing I wish we did was to plan the locations accordingly and consider at least an hour gap for the traffic situation. We didn't expect much traffic, so we planned jam-packed activities on day 2. But because of lack of time, we couldn't explore some iconic places. To avoid this, leave early (6:00 AM) from your hotel in Vigan and be decisive about the destinations you're interested in.
Day 3: Paoay, Laoag and Vigan
For day 3, we've finished Paoay and head back to Vigan for a quick stroll in Calle Crisologo during the day. After eating our lunch and buying local food and souvenirs, we hit the road and went home.
Places to Visit and Things to do in Ilocos
I listed down the top places and things to do during your road trip in Ilocos Sur and Ilocos Norte. Be sure to plan wisely so you could maximize your Ilocos getaway.
Vigan
Stroll around the streets of Calle Crisologo (UNESCO) and immerse yourself with ancestral houses and Spanish architecture
Visit the Crisologo Museum and Vigan Conservation Complex
Syquia Mansion Museum
Vigan Cathedral
Plaza Burgos
Watch the show at Plaza Salcedo (dancing fountain)
Buy local souvenirs (antique and jewelry finds)
Eat at a local restaurant and savor Ilocano cuisines
Bantay Church Bell Tower
Eat Ilocos Empanada
Visit the National Museum of the Philippines
Laoag
Enjoy a thrilling ride in Paoay Sand Dunes
Malacanang of the North
Museo Ilocos Norte
Kapurpurawan Rock Formation
Paoay Lake
UNESCO World Heritage Site: Paoay Church
Burgos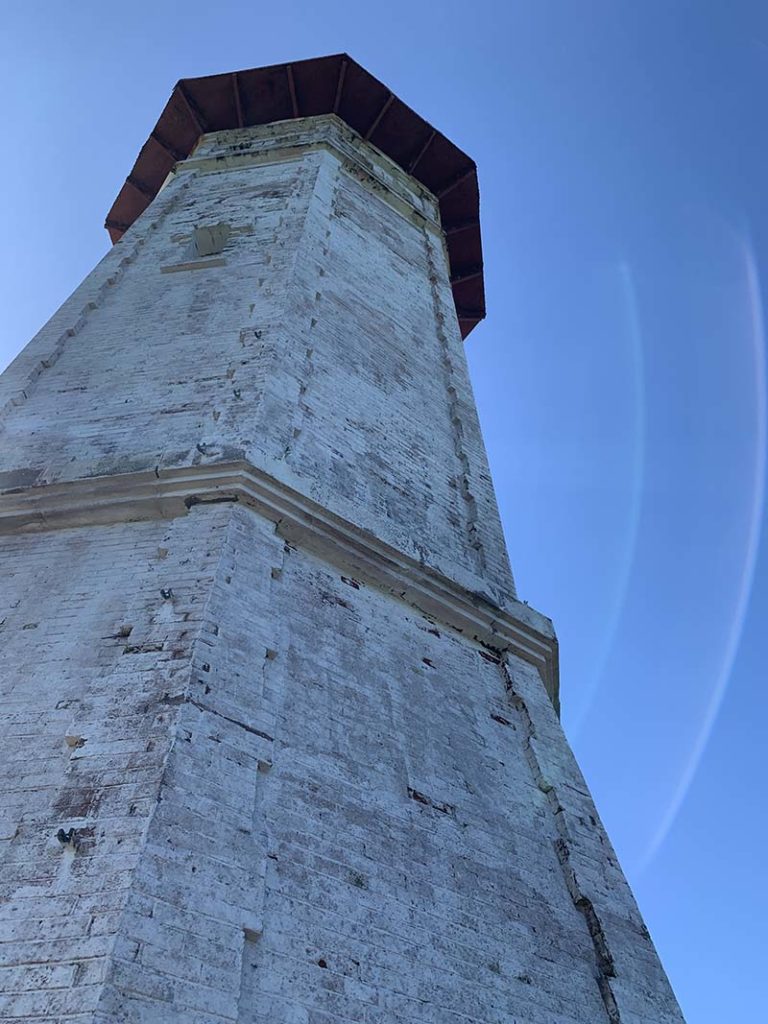 Bangui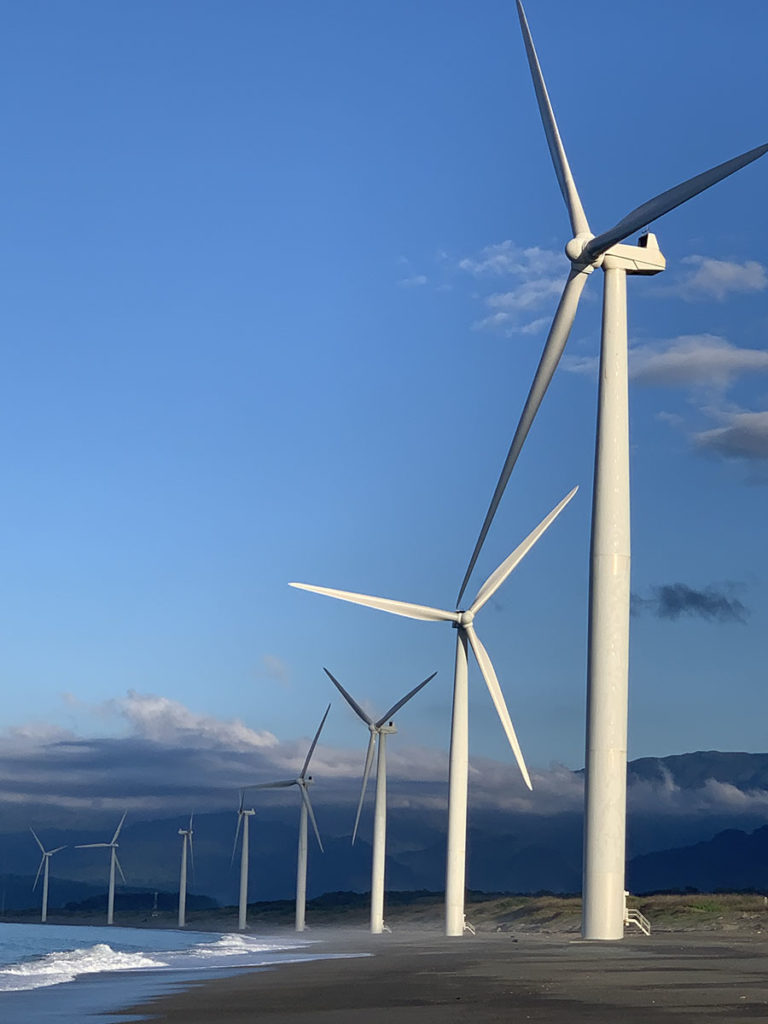 Pagudpud
Take a dip in Saud Beach
Enjoy the view while zip-lining at the Blue Lagoon (Hannah's Resort)
Drive along the Patapat Viaduct
Kabigan Falls
Hotel
In terms of accommodation, we had a hard time booking our hotel (it's December and everybody booked ahead of time). Lucky for us, we found these decent hotels to stay in (in a short amount of time).
Gordion Hotel, Vigan, Ilocos Sur
We stayed at Gordion hotel for our first night in Ilocos Sur. The room is clean, has a comfortable bed and a nice bathroom. Also, the staff is nice, and the wood structure of the hotel gives a good vibe that matches its historical location. What I like the most are its location and convenience. It's close to many landmarks such as Calle Crisologo, Vigan Cathedral, Plaza Salcedo, Syquia Mansion, Vigan Museum, and Plaza Burgos. Many restaurants and convenience stores are near, in case you need to go out and buy something in the middle of the night. Plus, the amenities are great—fast Wi-Fi connection, cable television, and water heater. Also, I love how they're generous with clean towels.
✔ Low Maintenance Traveler approved
Note: I've recently contacted the Gordion hotel management and they've made a tough decision to close the hotel permanently starting from June 15, 2020. This is because of the Covid-19 pandemic — forcing such establishments to halt their operations. Let's continue to follow the safety measures to flatten the curve as soon as possible. And keep in mind that the best way to deal with the situation is to stay healthy and stay indoors.
Century Gardens Hotel, Laoag, Ilocos Norte
After an entire day of driving and doing fun activities in Ilocos Norte, we checked in at Century Gardens Hotel.
As a low maintenance traveler, I'm not very particular with where I sleep — as long as it's clean, comfortable, and has exemplary service. However, I can tell whether it's worth the money. Here are my thoughts about this hotel:
Upon our arrival, there has been a miscommunication regarding the parking. Also, no staff greeted us and helped with our bags. I also noticed that the beddings were uncomfortable (thin mattresses and blankets), and some areas were untidy. They offer a free breakfast included in our package, but it's not enough for a person and their meals are expensive compared to its taste. The location is peaceful, enabling us to rest, and there's a pool if you want to swim.
For this hotel, if they could prioritize the guests' comfort regarding their beddings and improving their services, such as assisting the guests and offer great selections for food, I might reconsider them with an average rating.
Overall, we had a splendid Ilocos road trip experience. For a short amount of time, we're able to have a glimpse of a cultural heritage and beautiful sights without the buzzing noises of a city. A perfect place for low maintenance travelers!
If you haven't subscribed to my newsletter, you can sign up here. I'm giving away FREE travel checklist that will help you for your future trips! Also, I share additional travel information and photographs to my dear main subscribers. Join us now!
Recent Posts
---
Pinning is caring:
9 responses to "Ilocos Road Trip and Itinerary (3D2N)"